Custom-designed wedding invitation suite package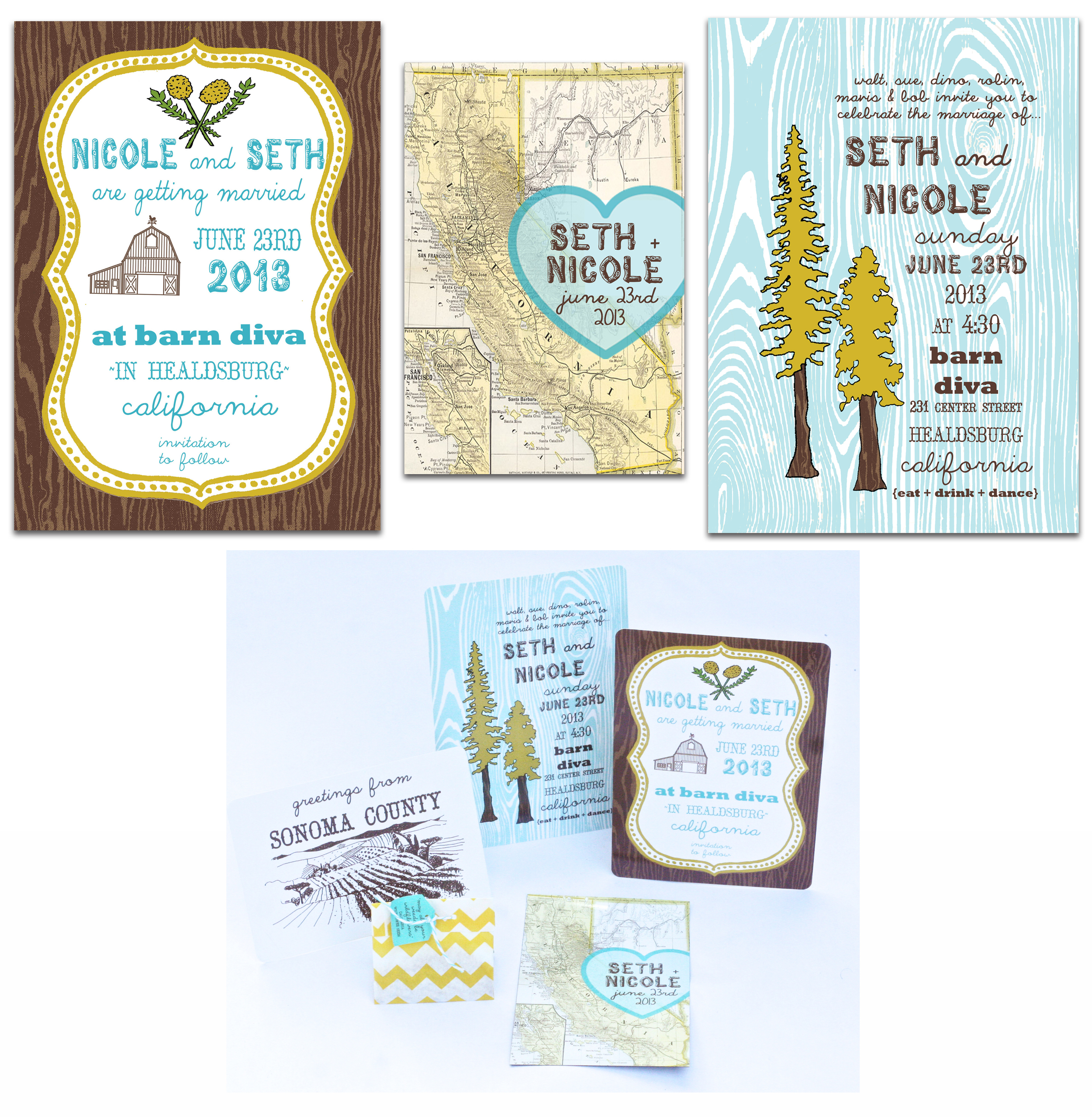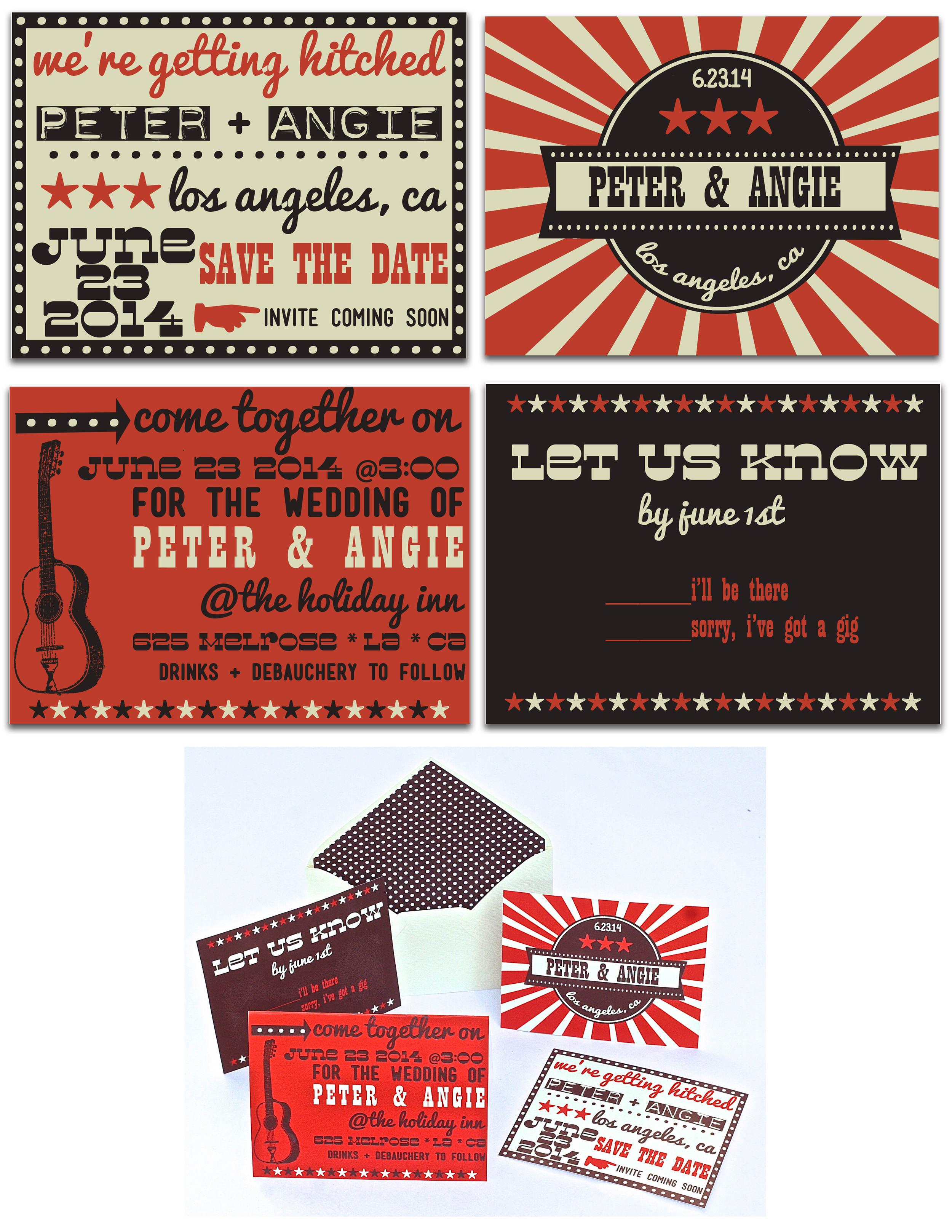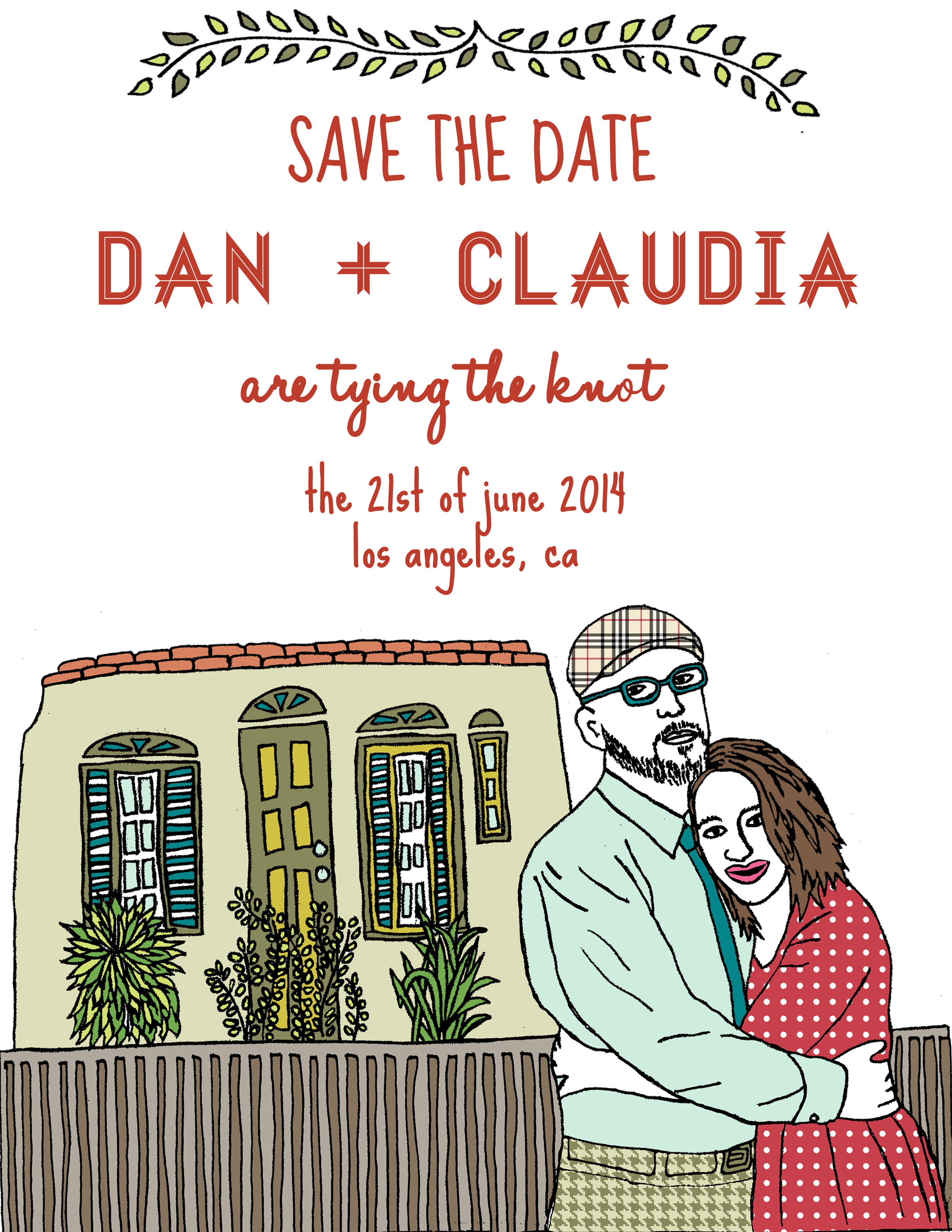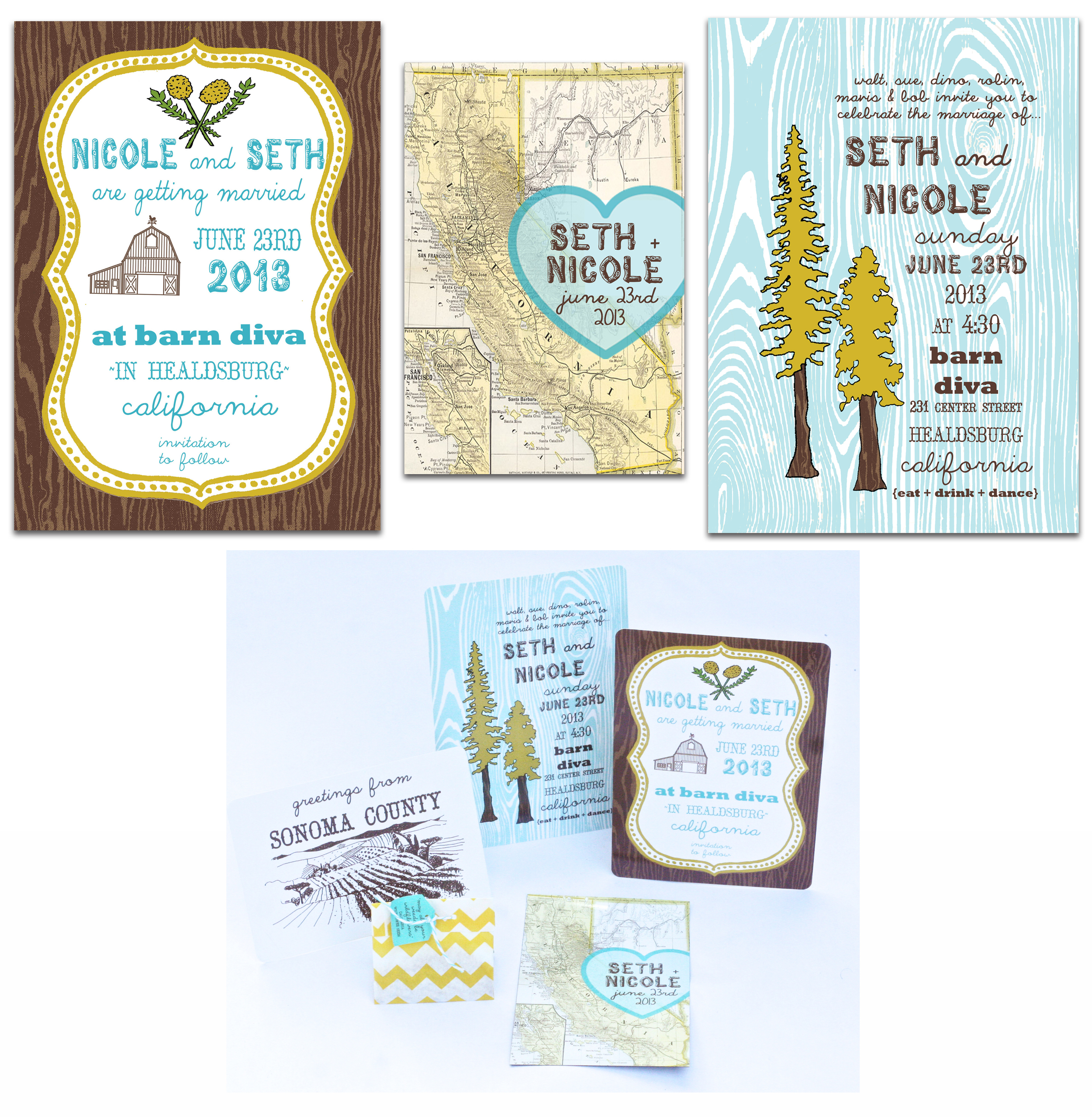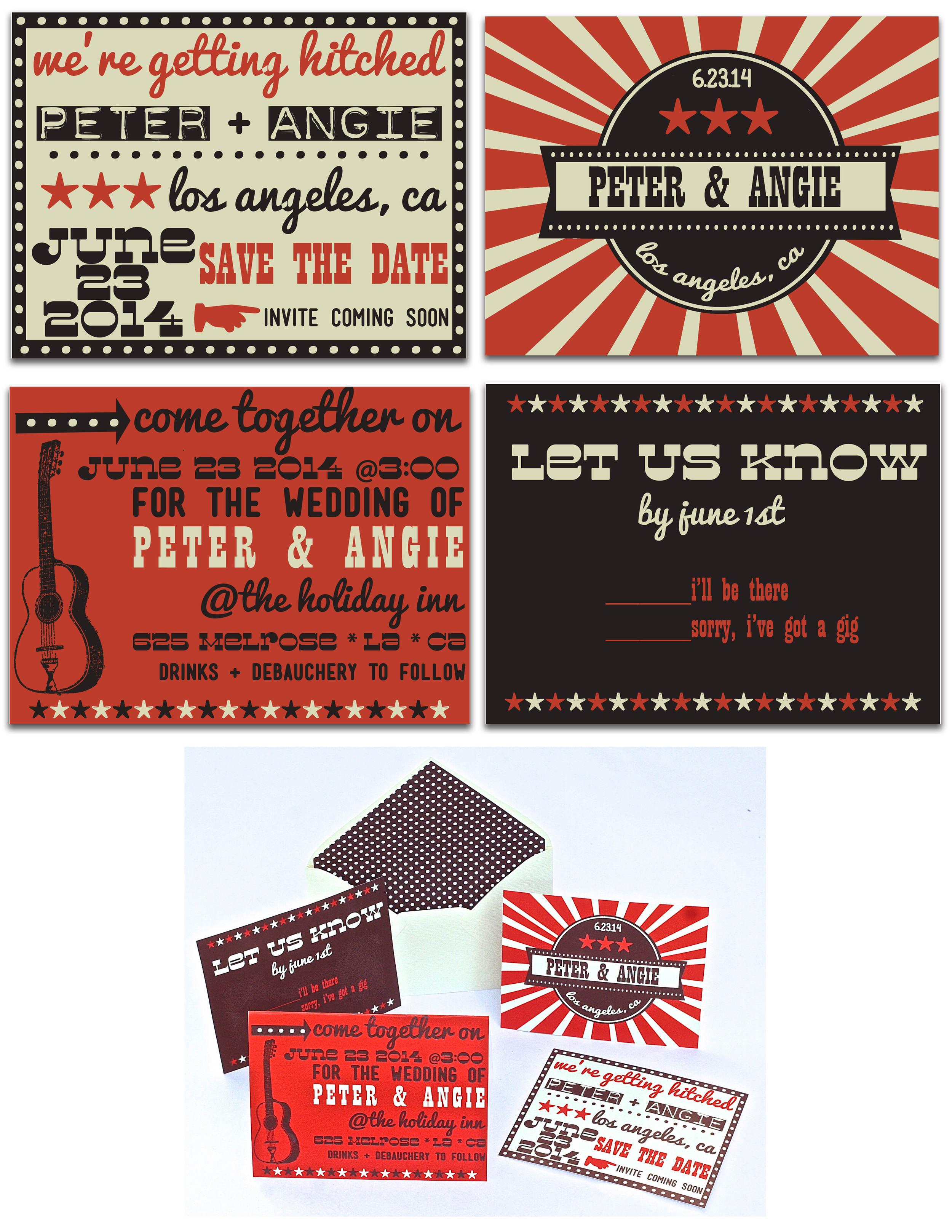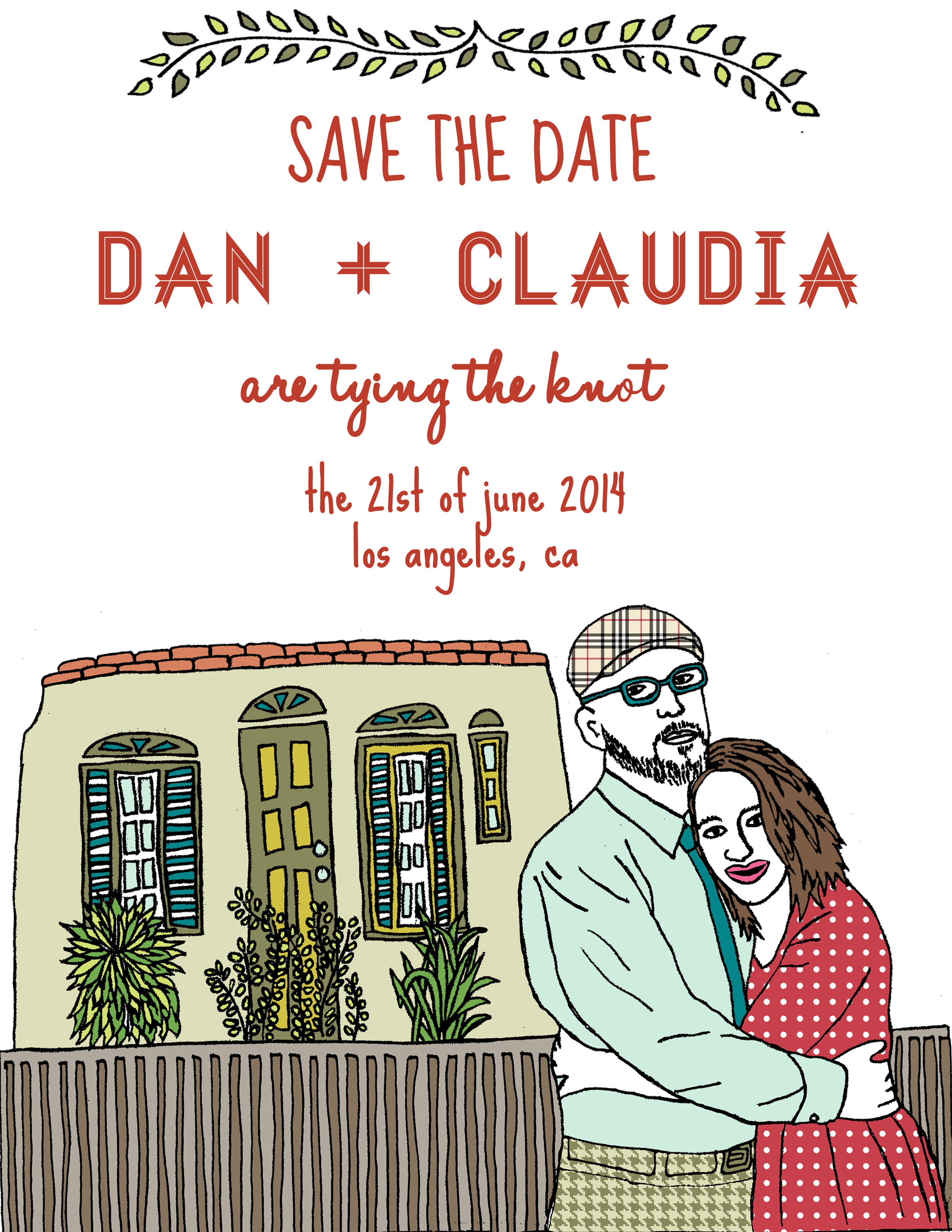 Custom-designed wedding invitation suite package
Everything they tell you about your wedding day is true.
Although it goes by in a flash, you'll never forget it. You'll spend endless hours making sure every single tiny detail is absolutely perfect and then somehow despite your planning and preparation at least one thing (possibly more, but hopefully not) will not go EXACTLY according to your plan.
When you think back on your wedding day, hopefully you'll remember the joyous moments (whether they were planned or not).
If the singer of your wedding band sings off key or the florist fills your bouquets with lilies instead of irises or your great uncle has a few too many and tells embarrassing tales from your childhood at least there's one thing you can count on… your invitations, save the dates and RSVP cards will be perfect!
Having your wedding invitation suite perfectly illustrated in the style that reflects you and your partner is the first step to having one less thing to worry about before your wedding.
That's why I'm here. Each and every wedding suite I create is tailored to the couple and begins with an initial consultation where I get to know each of you and work with you to create an inspirational mood board that begins the design process.
Then I'll create a custom color palette (or work with your existing color palette), select fonts and design elements and begin creating custom illustrations that emulate your relationship and the aesthetic of your wedding.
Once the initial designs are complete I'll email them to you and you'll have the option of two rounds of edits so you can make sure the end product is exactly what you envisioned.
The wedding suite not only includes the design but the printing and envelopes as well so you can relax and focus on all the other elements of your wedding.
Whether it's an illustrated portrait of you and your partner, a lovely watercolor nature-inspired design, a hand-drawn graphics that mirror the theme of your wedding or any other unique composition that we construct together… your invitation suite will be totally one-of-a-kind.
Custom-designed wedding invitation suite package includes:
PACKAGE ONE INCLUDES:
-Initial consultation
-Inspirational mood board collaboration
-Custom color palette if you don't have a wedding color palette to work with
-Custom font selection
-Custom designed and illustration artwork
-Save the date card: Custom designed 4.25 x 6 inch two-sided full color flat card
-Matching save the date 4.75 x 6.50 inch A6 envelopes (36 color choices)
-Invitation card: Custom designed 5x7 inch two-sided full color flat card
-Matching invitation envelopes 5.25 x 7.25 inch (36 color choices)
-RSVP card: Custom designed 4.25 x 6 inch two-sided full color flat card
-Matching RSVP card envelopes 4.75 x 6.50 inch envelopes (36 color choices)
-Two rounds of design edits
-All printing services for invitation, save the date and RSVP cards
PACKAGE TWO INCLUDES:
-All of the items in package one +
-Oval 3.25 x 2 inch labels custom printed with your guest addresses (19 color choices)
-Custom designed self-inking 1 x 2.50 inch return address stamp (black ink)
PACKAGE THREE INCLUDES:
-All of the items in packages one and two +
-Invitation, save the date + RSVP card and envelope assembly services
-Mailing services including postage for save the date, RSVP card and invitation
*See below for options of quantities from 50 to 250 (for larger wedding please email me) as well as rounded or square corners for the cards.
*Feel free to inquire about custom add-ons including:
Save the date fridge magnets, wedding map, wedding ceremony program, menus, place cards, table number cards, thank you cards, favor tags or stickers, engagement party invitations, rehearsal dinner invitations and more.
* If you have any specific requests or questions, email me. I will send you proofs of all items before printing and can make 1-2 minor edits. If you need more edits there will be an additional charge.